Supported living / Domiciliary care
We know that finding the right care and support for your needs can be tricky, especially when you want to maintain your independence. That's why our supported living options are designed around what's important to you.
Supported living offers an alternative to residential care and empowers you to choose the right amount of support – how and when you need it – so you can lead an enriching and fulfilling life.
Our supported living is based on positive outcomes and expertise of developing environments that focus on promoting and encouraging independence and functioning.
The type of support you receive is controlled by you and with our staff, you will develop a personalised support plan based on your interests, priorities and skills. From help with personal care needs and managing finances, to finding education, work or leisure activities – you decide!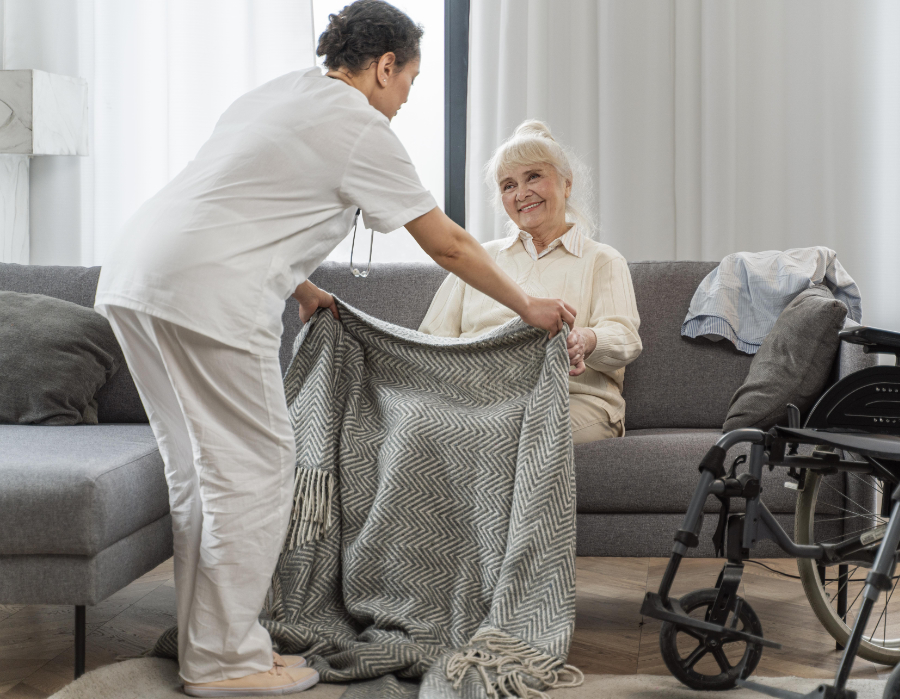 Low Needs (Independent living)
You could choose to live independently in your own flat with as much or as little support as you need. This could be in one of our already established properties, or we can work with you and our housing partners to source a property that meets your needs.
Medium Needs
You could live in a smaller setting of shared accommodation of 2-4 beds where you receive support when you need it. This may be from 4-12 hours per day and there is no overnight staff on site. This would be a structured service to prepare you for independent living. You will have access to an on call manager to support you when staff are not on site.
High Needs
This is shared accommodation of usually 4-6 beds where you receive 24 hours care and support. Usually there is a sleep in or waking night support worker based on your needs. This may be ideal if you have been discharged from hospital and need to recover or you may need additional support due to anxiety, emotional distress or challenging behaviour and the need to keep safe.
Shared living
We provide shared accommodation for those individuals who want to live independently too but aren't yet ready to live alone. You will have your own space but benefit from socialising with other like-minded people, sharing the communal spaces and sharing the costs of household bills. This is run on a step down/recovery service model.
Apartment Living
You may be looking for the best of both worlds. Your own modern apartment with some shared communal space so you can choose when and if you want to socialise. We have worked with our housing partners to develop this popular type of accommodation.
Get in Touch
Ready to discuss how we can help with your care requirements?
pin_drop
Find us
349 Sheffield Road
Chesterfield
S41 8LQ