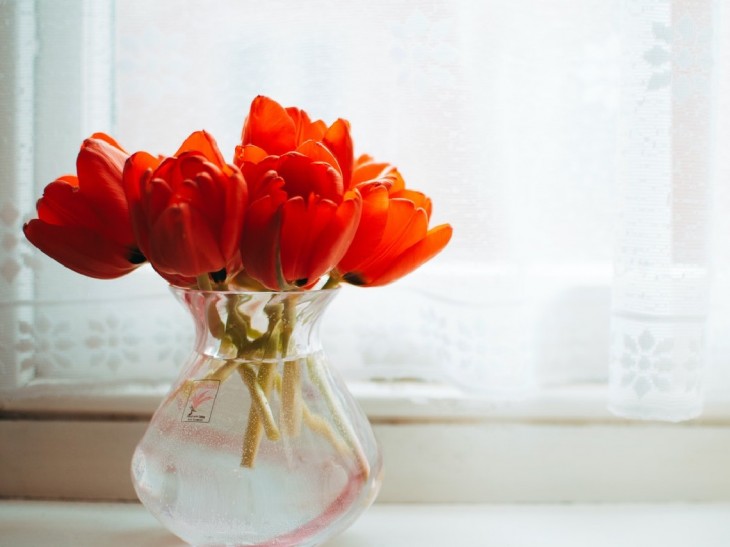 During the winter months, it is quite easy to become isolated in your home. The weather is often cold and wet, so going out is something that is saved for spring and summer.
January and February, can be a time when the festive holidays are over and people get back into work and their routines, which leaves less time for visits to their elderly relatives.
If you are person that loves their garden, during the winter months this can also be difficult, as outside the garden is dormant -waiting for spring to emerge! To combat this, flowers around the home are a great way to bring colour and positivity.
We understand that emotional well-being is just as important as the physical.
We regularly supply our clients with colourful flowers to be kept in the home, and the sheer joy and gratitude is overwhelming. Clients have dug out their cherished crystal vases that have been put in a cupboard- no longer required as perhaps they have no relatives or their partner has passed away who would have brought them flowers. This also serves as a talking point, of their favourites flowers and colours, sometimes reminiscing of growing their own in their garden.
We have noticed that, not only has there been a change in our client's mood, but it has another benefit of keeping the person active in their own home! This means, keeping the blood flowing (when we get up and walk around- reduces the chances of DVT's and pressure damage) as the flowers can need watering several times a day.

Another way of looking at this, is as we get older we can sometimes lose our sense of purpose. Following many years of looking after others (having children and jobs) this can come to an abrupt end. The younger person inside you is still there, you just need the opportunity to be able to do things that are enjoyable and promote your independence.
Studies have found key benefits of having flowers in the home
Help us feel more relaxed and less anxious
Increasing tolerance to pain (decreasing the need for analgesia and the unwanted effects from these)
Improve attention span
Help us to sleep better
Boosting our health and emotional wellbeing
If you would like to know more about our services, contact us today for a free no obligation visit from one of our Nurses. Let's see how we can keep you in your home surrounded by the things and people that you love.