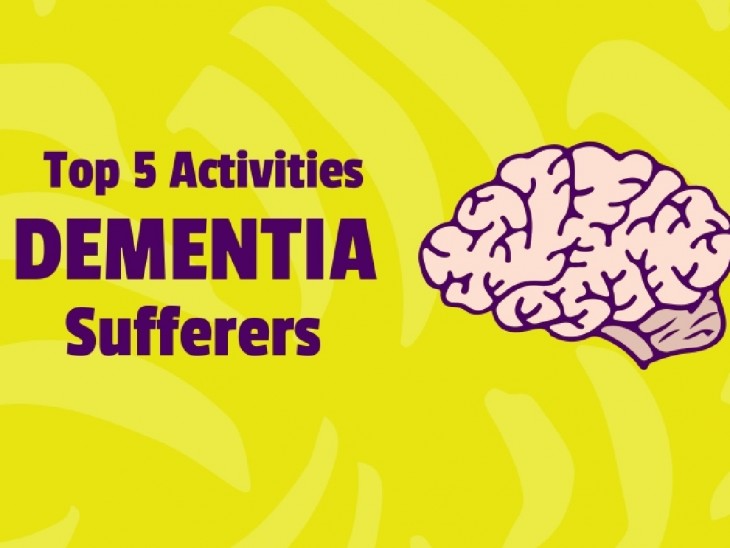 Do you look after someone who has Dementia? Here are some of the various activities you can do with them to help with their memory, mental and physical health.
Arts And Crafts
Arts and crafts activities can be calming, productive and fun for someone with Dementia. It helps engage the brain, promotes independence and feels rewarding. They can keep the items they have made, or give them as gifts. Some ideas are Christmas cards, book folds, sewing, crocheting, knitting, cross-stitch, painting and drawing. Remember not to overemphasize the outcome of what they have made, as it can be frustrating if their item doesn't look like the example. Keep the activities "open ended", with various versions of end results to suit different levels of capability.
Reminiscence Activities
Reminiscence is a very effective way of helping people with Dementia access their longer term memories, which helps to maintain their sense of identity as well as helping their carer understand them better. Day to day, keeping their every day objects (particularly photos and sentimental items) around the house will provide them with familiarity and comfort. A good reminiscence activity is a project such as scrapbooking or building a memory box. They can use this to revisit their memories and share them, and they can include family and friends to help them with this.
Games, Quizzes And Puzzles
Puzzles such as jigsaws, crosswords and word searches are a beneficial activity to do with someone who has Dementia as they are good for mental stimulation. They help to keep the brain active, and provide a sense of accomplishment. There are puzzles and games available to buy that are specifically for people with Dementia.
Memory / Dementia Café's
Memory / Dementia cafe's are great places for carers to take Dementia patients, to socialise and have tea, coffee and biscuits. It can help both carers and patients to chat with other people, and prevent any feelings of loneliness. The cafés are usually run by volunteers who are trained in Dementia, and provide fun activities to help stimulate the brain.
Physical Activities / Light Exercise (e.g Walking, Dancing, Gardening)
Physical activities are very beneficial for maintaining wellbeing, for people with Dementia as well as their carers. As well as improving physical health and independence, it improves quality of life and mental health. If they are out and about (such as in a walking group),it will provide them with the opportunity to socialise. It is of course important not to over-exercise, so make sure that the person you are caring for isn't feeling unwell or pushing themselves beyond their limits. Sensory gardens are a great place for people with Dementia to visit as they are specifically designed to provide different sensory experiences.
You can read more about dementia in our other articles: Early signs of dementia and Is dementia hereditary?